Interface Description
Trade Session Start
Customer shall pay the funds to your trading account in the bank's network.

Further, the touch screen, the customer chooses the stock-exchange and trading tool determines the amount of the contract for the selected tool and limit its profit / loss on the transaction.
Trade session start, touch kiosk interface.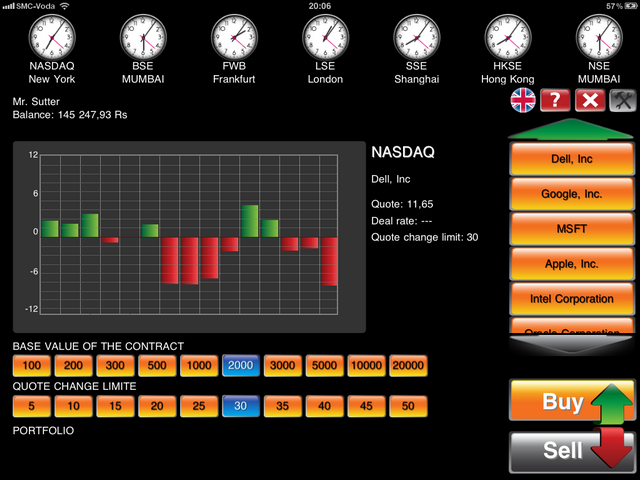 On the terminal screen displays the settings and the current stream of quotes for the chosen instrument.
Transaction resulting from the alteration in rates.
In line with its expectations and the flow of quotations, by pressing the touch screen making the deal for buying / selling chosen instrument and, thus, begins trading cycle. As a result, buying an instrument in the portfolio of client button appears with the name of the instrument and brief current ratio of the transaction. Color button in the client portfolio ranges from red to blue, depending on the current status of the transaction.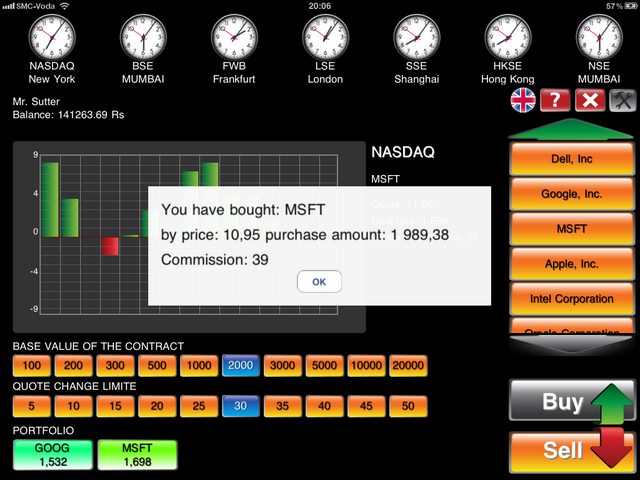 Trade session results, touch kiosk interface.
Stock-exchange machine for each new quote had come expects cash balances and displays it on screen.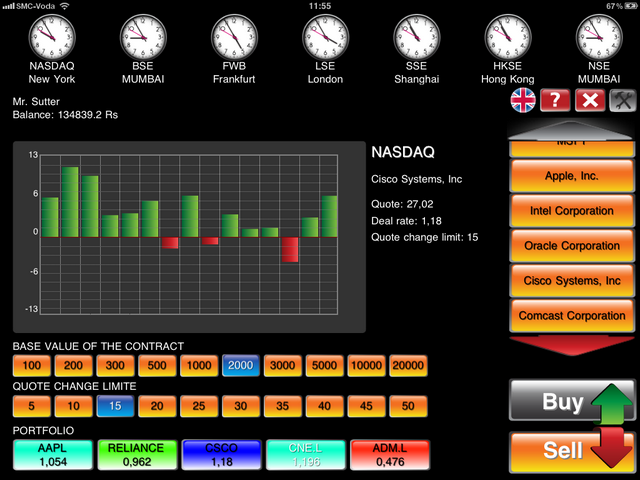 Trade session end
If the rate drops to zero transaction, stock car forcibly sell the trading instrument of client's portfolio.
If not, the client chooses the time to complete the sales cycle, and determines the composition of its portfolio.
Means of stock-exchange machines allow the customer to see the status of open trades at any time.